Help fund the first public observatory in West Michigan. The Nature Education Center at Hemlock Crossing is the perfect setting to study the night sky and explore our universe.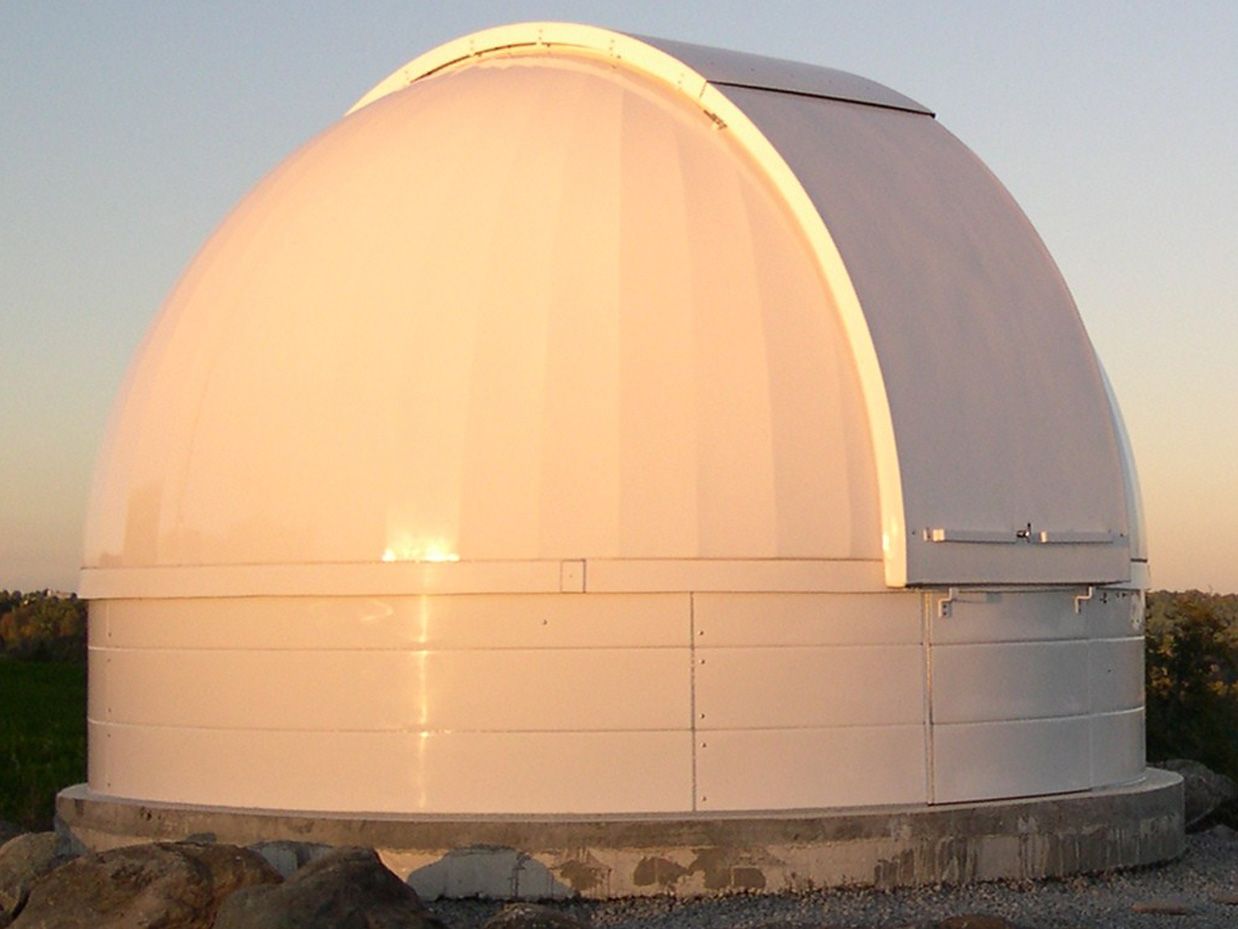 ---
The Shoreline Amateur Astronomical Association is a group of individuals with a common interest in astronomy. Our charter is to promote science and astronomy in West Michigan through public outreach initiatives in partnership with Ottawa County Parks, the Holland State Park, Hope College, the Holland Museum, local libraries, parks, public schools and other astronomical societies.
In collaboration with Ottawa County Parks, we propose building a public observatory at Hemlock Crossing. The facility will be a 15-foot Pro-Dome observatory that will house a 16-inch Schmidt-Cassegrain telescope. The telescope will be wirelessly connected to the Nature Education Center so we are able to project live images of the night sky.
The proposal has been approved by Ottawa County Parks, including concept, design, and location of the observatory. We secured funding to begin construction but additional funding is needed.
We are reaching out to the community to request financial support.
We accept cash, checks, or credit card payments through PayPal. We will send a confirmation email to let you know we received your donation.
PayPal or Credit Card Payments
We also accept pledges. With a pledge, you simply indicate an amount you are willing to give. We will contact you to honor payment of the pledge. There is no obligation and you can back out at any time.
To make a pledge, simply fill out the form below and submit it. We will send a confirmation email to let you know we received your pledge.
---