Help fund the first public observatory in West Michigan. The Nature Education Center at Hemlock Crossing is the perfect setting to study the night sky and explore our universe.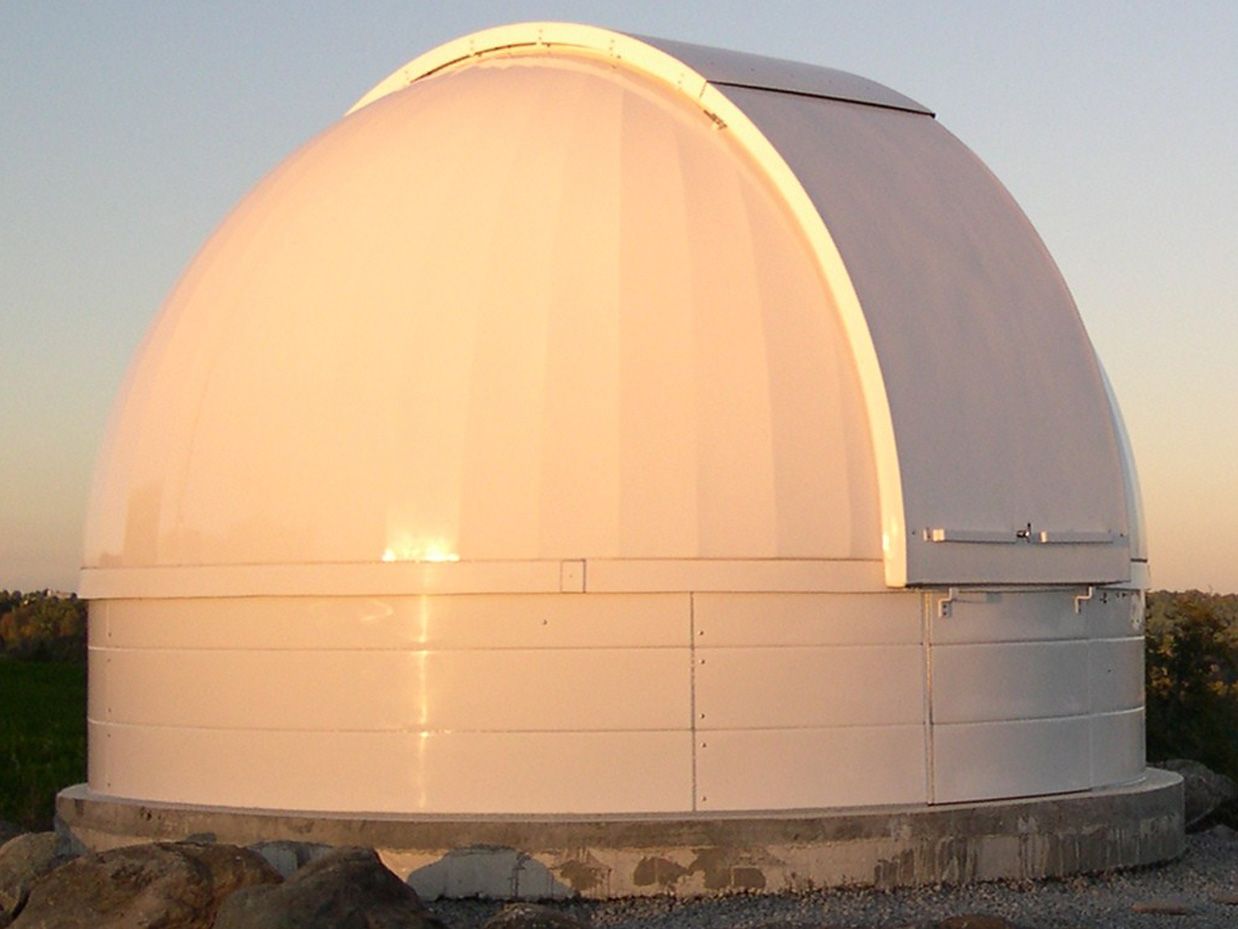 ---
The Shoreline Amateur Astronomical Association is a group of individuals with a common interest in astronomy. Our charter is to promote science and astronomy in West Michigan through public outreach initiatives in partnership with Ottawa County Parks, the Holland State Park, Hope College, the Holland Museum, local libraries, parks, public schools, and other astronomical societies.
We are building a public observatory in collaboration with Ottawa County Parks. The Hemlock Crossing Public Observatory will be a 15-foot Pro-Dome building with a 16-inch Schmidt-Cassegrain telescope. The telescope will be wirelessly connected to the Nature Education Center so we are able to project live images of the night sky.
---
---
Site preparation has been completed and the concrete base for the observatory is in place. We expect to have the building and dome complete in Spring 2022, after which we will install the telescope. The observatory should be open for public viewing next Summer!
Thanks to many generous donors, we have funding for construction. Additional funding is still needed to properly equip the observatory and to provide internet access to the telescope's images.
We are reaching out to the community to request financial support.
We accept cash or checks mailed to the SAAA. We also accept credit card payments through PayPal. We will send a confirmation email to let you know we received your donation.
---
PayPal or Credit Card Payments
Mail Cash or Checks to:
Shoreline Amateur Astronomical Association
P.O. Box 201
West Olive, MI 49460
---